Our Vision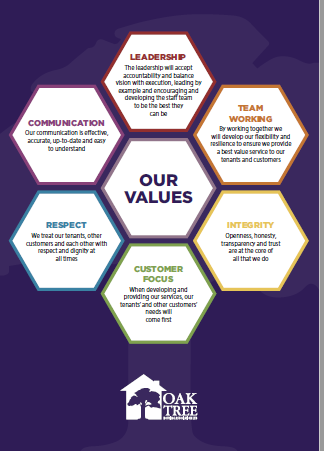 Our ambitions are summarised in our overall vision:
"Building Better Futures"


OUR VALUES
Leadership
Accepting accountability and balancing vision with execution, leading by example and encouraging and developing the staff team to be the best they can be.
Customer Focus
When developing and providing our services, our tenants' and other customers' needs come first
Team Working
By working together we develop our flexibility and resilience to ensure we provide a best value service to our tenants and customers.
Communication
Our communication is effective, accurate, up-to-date and easy to understand
Respect
We treat our tenants, other customers and each other with respect and dignity at all times.
Integrity
Openness, honesty, transparency and trust are at the core of all that we do.