Chargeable Repairs
There are some repairs that you will have to pay for. We call these rechargeable repairs. Rechargeable repairs include:
Repairs to damage that has been caused deliberately by you, your relatives or visitors;
Callouts to fix TV signal problems if it is found that the fault is with your own equipment or leads;
Callouts to emergency services when you do not give access;
Repairs caused by a fault due to your fixtures, fittings, or installations;
When you repeatedly fail to give access after making an arrangement to do so;
Repairs to items installed by you which are your responsibility;
Gaining access to the property where you have lost your keys;
End of tenancy repairs where you fail to leave the property in an acceptable condition and to hand in 2 sets of keys.
If you are unsure if your repair falls into one of the above categories please contact us on 01475 807001.
Our Responsibilities
We are responsible for maintaining the structure and outside of your home and for ensuring that it's fit to live in.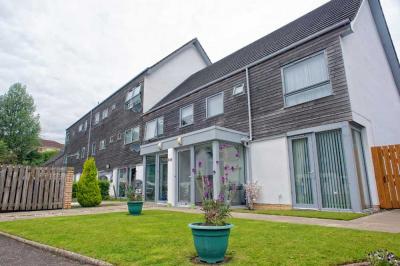 Properties that become vacant must reach a minimum standard before we re-let them. Before your tenancy starts we will inspect the house to make sure that it meets our minimum standard and carry out any work that is necessary. We will also inspect the common areas.
During your tenancy, we will carry out any necessary repairs to keep the property windproof, watertight and fit to live in.
Our responsibilities include:
Drains, gutters and external pipes (except where blocked due to negligence)

T

he roof
Outside walls, doors, window sills and frames
Internal walls, floors, ceilings, doors, and frames, staircases and landings (not including decoration)
Chimneys, stacks, flues (not including sweeping)
Pathways and steps
Plasterwork
Integral garages and stores
Boundary walls and fences
Heating systems, fires and services installed
Door entry system
Communal TV aerial systems
Extractor fans (not including cleaning)
Repairing any damage that we cause whilst carrying out repairs
Necessary repairs that are a result of fire, flood or natural disaster
Necessary repairs that are a result of acts of vandalism that have been reported to the police
We are not responsible for the following:
any fixtures, fittings or items installed by you
repairing damage caused by deliberate neglect, accident or negligence by you, anyone living with you, or visitors
We have a right to inspect your house or carry out repairs during reasonable times of the day. We will give you at least 24 hour's notice in writing. If you do not let us enter the house, or in an emergency, we may force entry.
Your Responsibilities
You are responsible for the following:
Reporting to us, as soon as possible, any damage to the house or common parts of the property
Taking reasonable care of the house, including minor repairs and keeping it reasonably clean
Internal decoration
Carrying out miscellaneous repairs, such as damage to glass or sinks; replacing lost or broken keys,
Replacing smoke-detector batteries
Notifying us of emergencies and allowing access
Taking reasonable care to ensure water pipes do not freeze, particularly if you are leaving the property unoccupied
Arranging home contents insurance for your belongings. We can give you details on some of the options that are available.
Asking permission before making any alterations
These lists are not exhaustive. Please phone us on 01475 807 001 and ask if you are uncertain.