Our Responsibilities
We are responsible for maintaining the structure and outside of your home and for ensuring that it's fit to live in.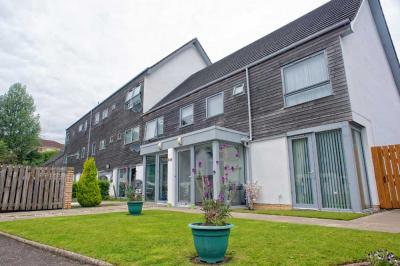 Properties that become vacant must reach a minimum standard before we re-let them. Before your tenancy starts we will inspect the house to make sure that it meets our minimum standard and carry out any work that is necessary. We will also inspect the common areas.
During your tenancy we will carry out any necessary repairs to keep the property windproof, watertight and fit to live in.
Our responsibilities include:
• Drains, gutters and external pipes (except where blocked due to negligence)
• The roof
• Outside walls, doors, window sills and frames
• Internal walls, floors, ceilings, doors and frames, staircases and landings (not including decoration)
• Chimneys, stacks, flues (not including sweeping)
• Pathways and steps
• Plasterwork
• Integral garages and stores
• Boundary walls and fences
• Heating systems, fires and services installed
• Door entry system
• Communal TV aerial systems
• Extractor fans (not including cleaning)
• Repairing any damage that we cause whilst carrying out repairs
• Necessary repairs that are a result of fire, flood or natural disaster
• Necessary repairs that are a result of acts of vandalism that have been reported to the police
We are not responsible for the following:
• any fixtures, fittings or items installed by you
• repairing damage caused by deliberate neglect, accident or negligence by you, anyone living with you, or visitors
We have a right to inspect your house or carry out repairs during reasonable times of the day. We will give you at least 24 hour's notice in writing. If you do not let us enter the house, or in an emergency, we may force entry.