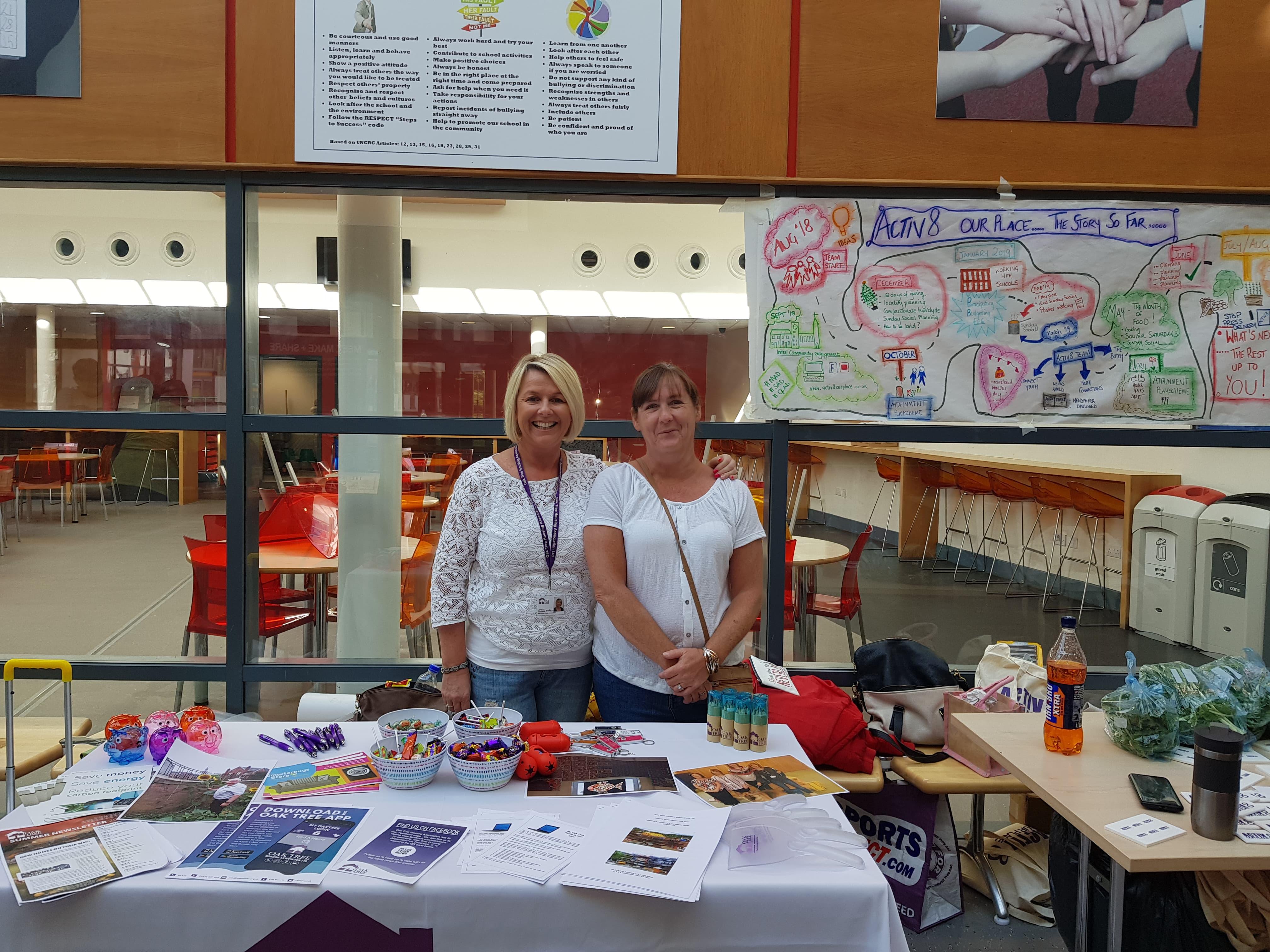 Julie McEwan, Senior Housing Officer with Oak Tree Housing Association, was on hand to showcase the organisation's wide range of community engagement initiatives, at a family fun day hosted by Active8 Our Place.
The event, which took place at Inverclyde Academy, was aimed at people living and working in Greenock South and South West and gave them the opportunity to have their say in helping shape the future of their community.
Oak Tree events including the hugely successful Dog Trust Roadshow, sunflower and garden competitions for tenants, services such as Energy Activators, Smarter Buys and Inverclyde Housing Support, and a RIG Arts project, were all highlighted by Julie. She also talked with visitors about the Association's Our Community, Our Future Community Choices grant programme, which saw 11 health, wellbeing and youth projects, selected by their local community in Greenock and awarded funding of up to £5,000.
Julie seized the opportunity to focus on Oak Tree's new mobile phone app, tenant portal and Facebook page, along with its new build homes at Auchmead Road in Greenock and other properties it currently has available for tenants.
As well as a platform for all the great work being done by organisations in the area, the fun-packed day featured something for all ages from arts and crafts to inflatable fun, face painting and balloon modelling.