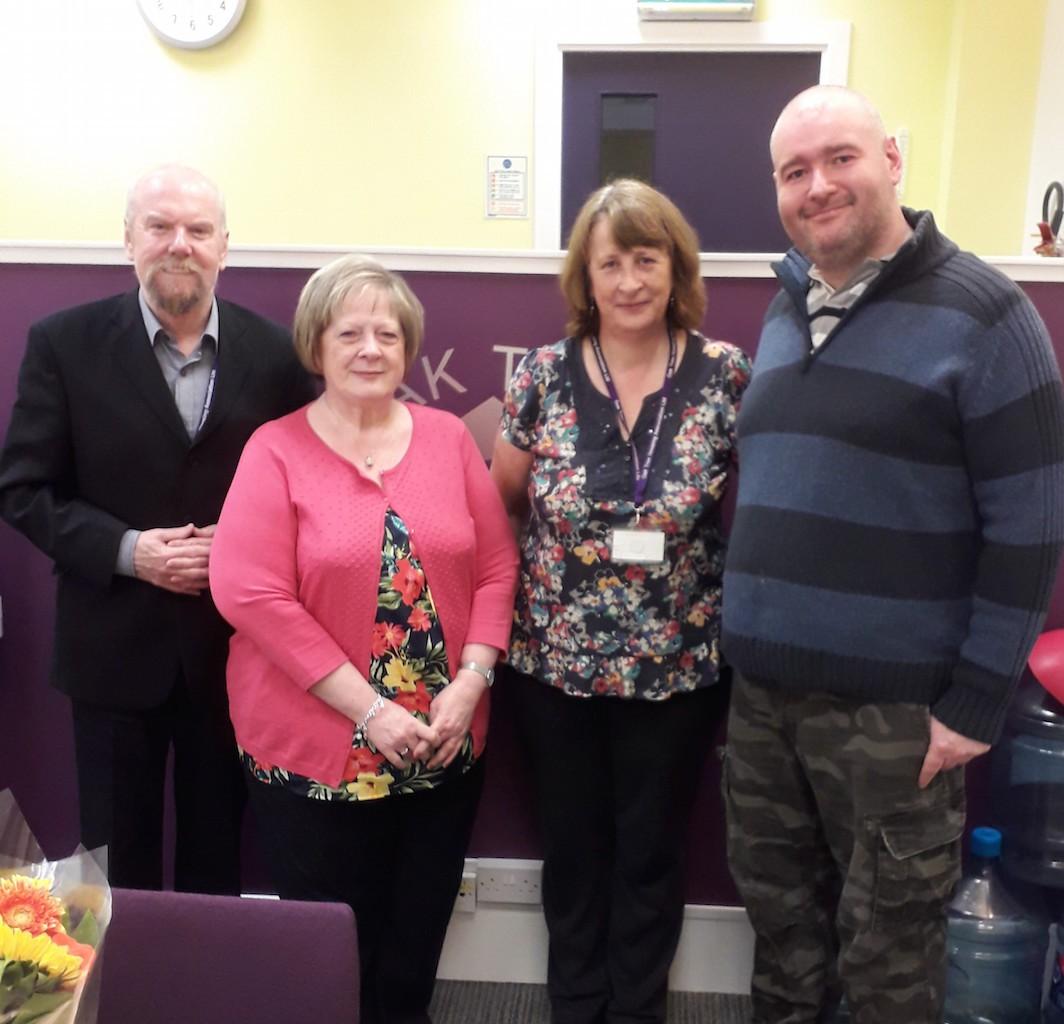 John McDonagh joined Oak Tree Housing Association's Nick Jardine and Housing Manager Hazel Aitken, to celebrate being the 5,000th tenant to sign up with the social landlord, formed in 2001 following the merger of Bow Farm, James Watt and Victoria housing associations.
To mark the occasion, Oak Tree also invited along Anne McEachnie, who is the longest serving tenant having joined James Watt Housing Association nearly 30 years ago.
Staff chatted with John and Anne over coffee and cake, exchanging their thoughts about living in Inverclyde and experiences of being an Oak Tree Housing Association tenant.
Anne lived in the West Station area of Greenock when James Watt Housing was formed in 1986 and it began refurbishing a number of properties designated as Housing Action Areas for Improvement. Anne moved to one of the first completed flats in the town centre in October 1989, where she has lived ever since.
Commenting on her near 30-year tenancy, Anne said: "Whenever I have asked for anything it has always been done right away."
John, who moved to his flat in the east end of Greenock in March 2019, says he loves his new flat and it has a great view.
John said: "I am looking forward to a long tenancy to match Anne's years with Oak Tree."
Housing Manager, Hazel Aitken, said: "A member of our team noticed at the start of the year that tenant number 5000 was coming up and everyone agreed this was an exciting milestone for us to reach. It's been lovely having John and Anne together with us to celebrate the occasion."
Nick Jardine presented Anne and John with a small gift and voucher to mark the milestone and celebrate their Oak Tree tenancies.
Oak Tree Housing Association has grown over the decades, from a small number of houses in each of the three organisations that formed it in 2001. Thanks to a healthy programme of building, it now has 1745 properties in its portfolio, with 171 re-let last year. A new build scheme of 36 houses is currently underway at Auchmead Road, Greenock, with several other sites in the pipeline to start this year.