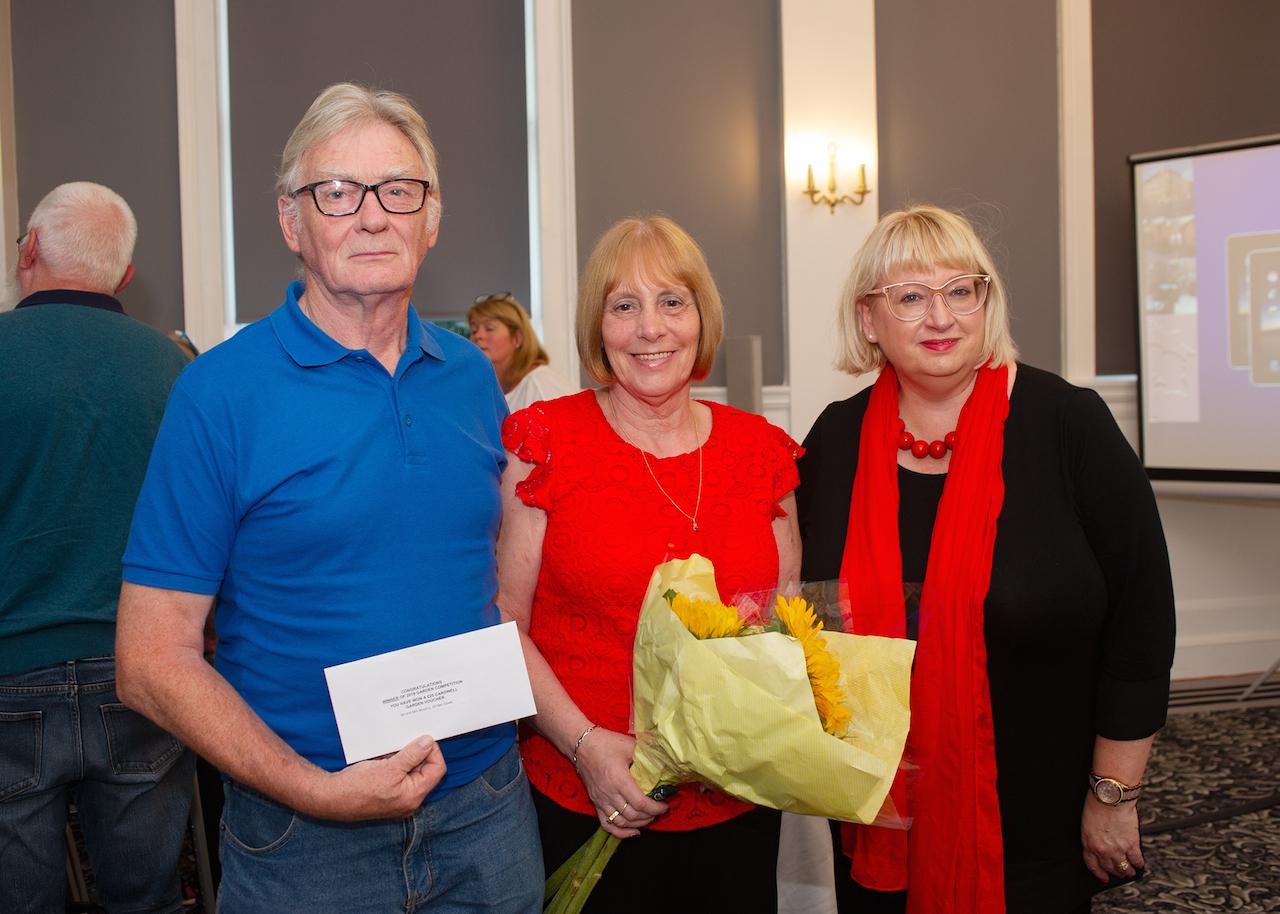 Oak Tree Housing Association's Garden Competition 2019 proved bigger and better than ever, with 12 runners up, 13 commendations and one overall winner.
Shortlisted tenants were invited along to the Oak Tree AGM at the Tontine Hotel, where a slideshow showcased all the gardens and prizes were presented.
Overall winning garden is the pride and joy of James and Irene Murphy of 24 Neil Street, Greenock, who are pictured receiving their garden centre voucher and flowers from Oak Tree HA Committee member, Jackie McKelvie MBE.
Back in the summer, the Oak Tree Housing Services team took the opportunity to select the best looking gardens to be put forward for the annual Garden Competition, when they were carrying out one of their regular estate walkabouts. Housing Manager, Hazel Aitken, had the enjoyable task of judging the shortlist, before the whole staff team were involved in selecting the winner.
"The weather this year has been kinder to gardeners than in 2018, with a combination of warm and wet weather helping the grass and plants to flourish," said Hazel. "Weeds also love this type of weather of course, but our hard working tenants weren't put off and we had lots of lovely gardens to choose from.
"We finally decided on one overall winner and 12 runners up but, as the standards were so high, we had a further 13 tenants who we were keen to recognise for all their hard work, so we decided on giving them a commendation."