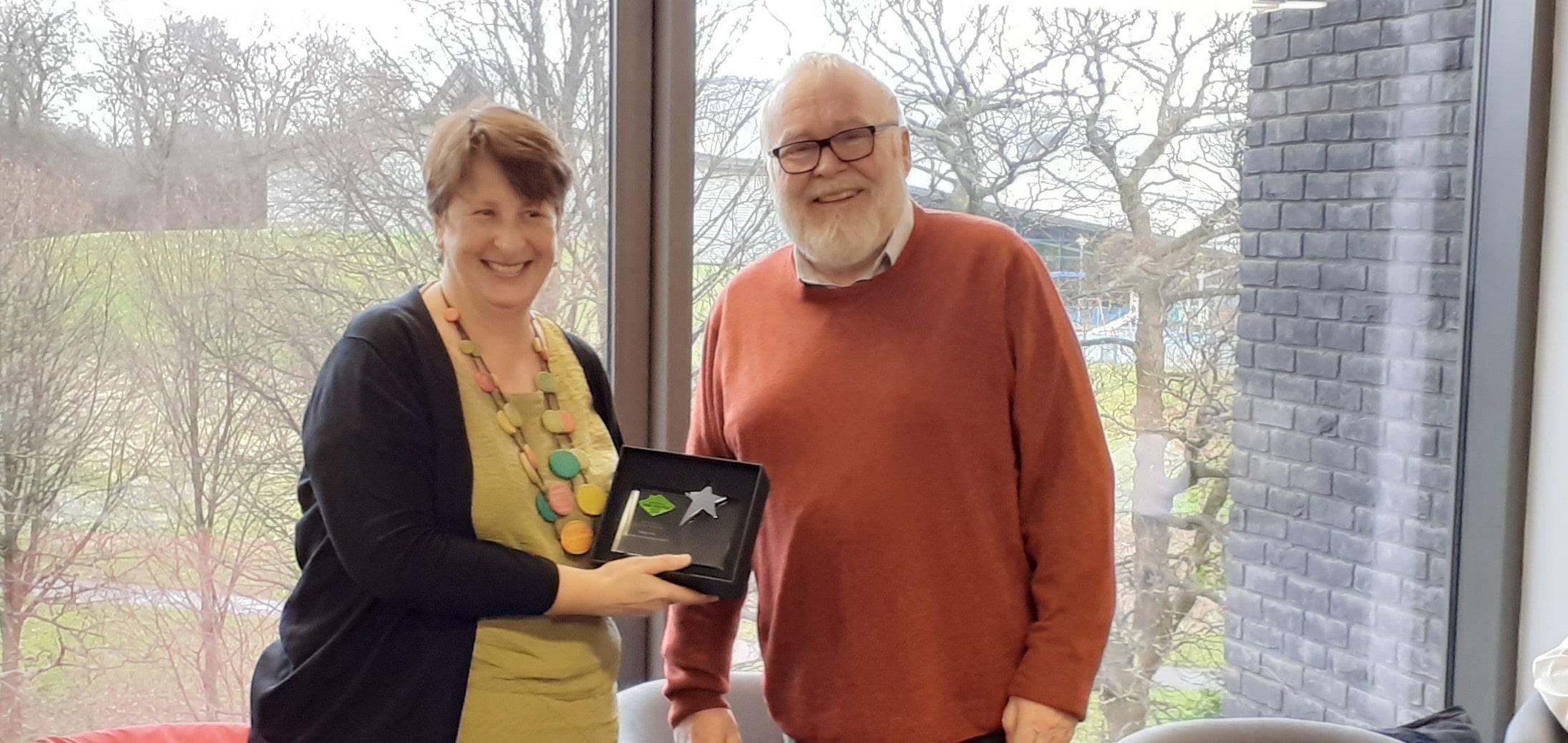 Oak Tree HA has been awarded Best Practice in Digital Involvement runner up by the Tenant Participation Advisory Service (TPAS) Scotland, as part of its National Good Practice Awards.
TPAS Scotland is the national membership organisation for landlords, tenants, and other related organisations, which promotes best practice in all aspects of tenant involvement. In the Best Practice in Digital Involvement awards category, the judges were looking for evidence of innovation, especially if it can be shared, and practical achievements in involving and consulting tenants and other customers through digital methods.
"Oak Tree Housing Association has always been very keen to engage with its customers in both traditional and innovative ways," said Hazel Aitken, Housing Manager, Oak Tree Housing Association.
"We launched our free mobile app last September to provide greater and more personalised access to our wide range of online resources, including the Oak Tree tenant portal, where people can pay their rent, log repairs, access documentation and much more. Easy one-touch buttons provide direct links to our social media channels and contact details, as well as other useful information like our office opening hours. We also use Facebook to promote our services and keep in contact with our existing and potential customers.
"We are delighted to receive this Best Practice in Digital Involvement recognition from TPAS Scotland."
Commenting on the award, TPAS Scotland Chief Executive, Lesley Baird said: "It has never been easier to find information or access the services we use every day, from sending a birthday card to reading a book and from paying a bill to talking to family. Digital technologies are changing every aspect of our lives. This award celebrates the ways digital technology is changing housing and tenant participation for the better.
"Oak Tree Housing Association developed an app, available for android and Apple, to give tenants instant, easy access to the information they need. With more than a quarter of tenants registering in the first year, an active Facebook presence and good use of text messaging, their tenants are never out of touch."